I am offering part of April's kit as a free download for Easter. Instead of doing stickers for the Come, Follow Me material for Easter, I created a worksheet that you can print out, complete, and then add into your scriptures.  I decided that this would be a more effective way to study the many different books and verses included in those lessons.
The Come, follow Me material is different this year than what I would normally study before Easter and I love it. While we usually look at the last week of Christ's life, this year we're focusing on what we can learn about the resurrection and Jesus' suffering. We take the time to look at different people in the scriptures that have applied the Atonement and the changes that you can see in them. It's not something I've ever really studied before and I'm excited to see what insights we gain from preparing for Easter this way.
There is so much turmoil and uncertainty in the world and for me, personally, I find the most peace in my relationship with my Heavenly Father. I'm hoping this study aid will help you to find the same thing as you have help studying the Gospel through the scriptures.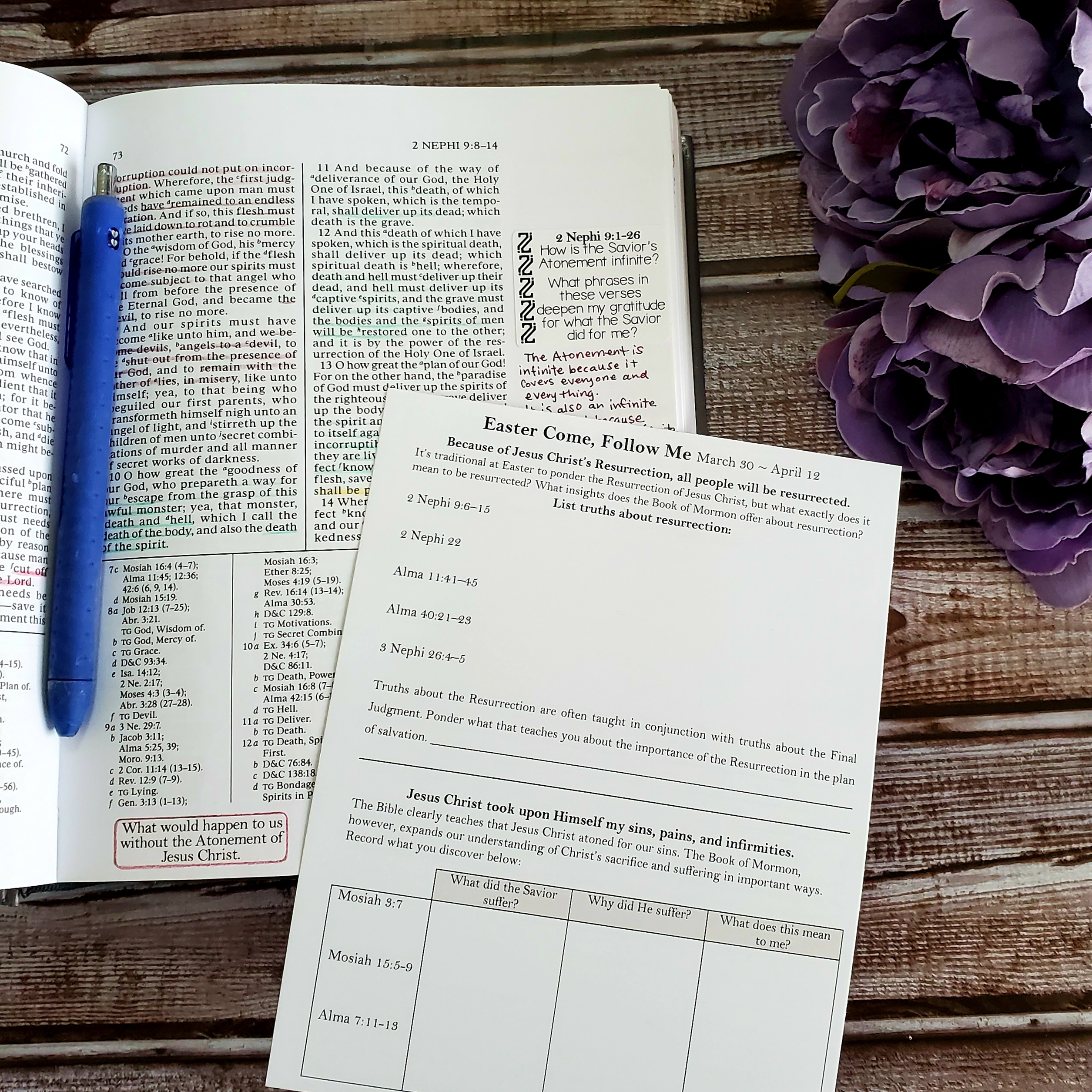 In print settings choose "actual size" if you would like the worksheet to fit in your scriptures. If you want a full sheet print at "fit to page". I would also suggest printing on front and back flip on long edge.